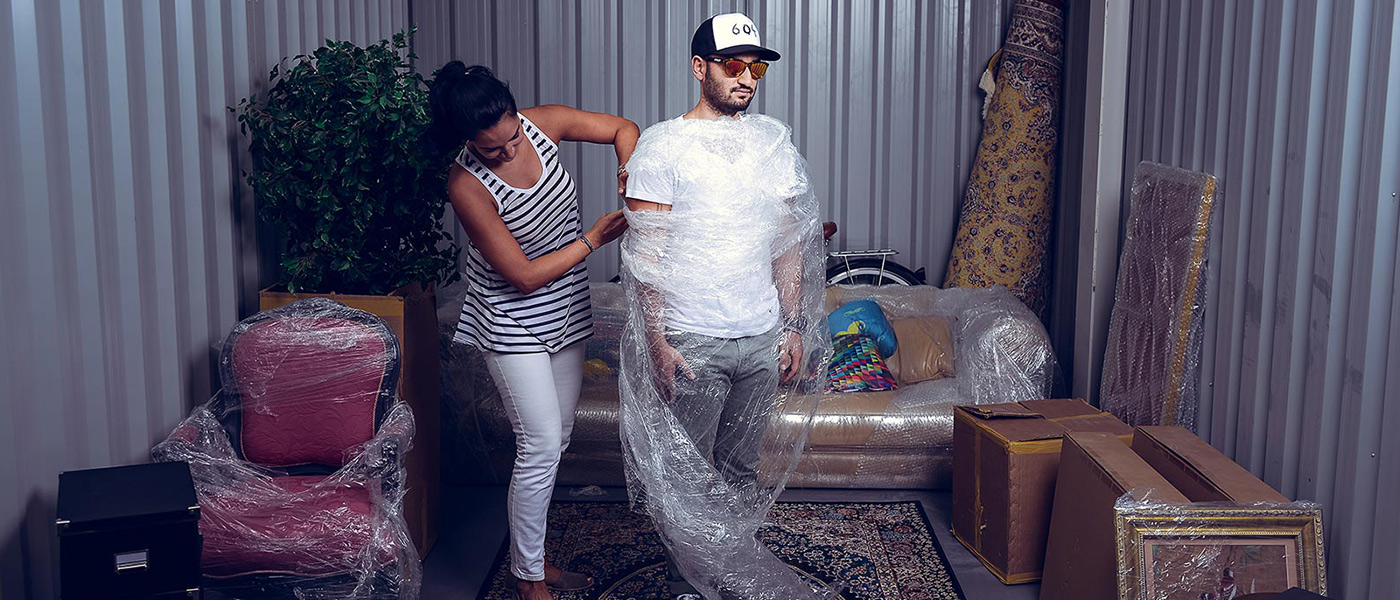 You know you need a self-storage unit, but do you need a climate controlled storage unit?
Typical self-storage units are adequate for many different items. However, temperature controlled storage is highly recommended and necessary for heat sensitive items, such as antiques, electronics, paperwork, or art. Climate controlled units keep a constant temperature throughout the entire year. Additionally, self-storage units even offer humidity control.
Whether you require long-term or short-term storage, you should consider investing in a climate, humidity controlled unit. Here are a few benefits of climate controlled storage.
Protection Against Extreme Temperature
Extreme heat can damage the items you place in storage. You can protect your belongings with climate controlled storage.
Temperature sensitive items, such as antiques, wood furniture, and art can suffer from splitting, warping or cracking causing permanent damage. Additionally, items such as office materials and electronics can be damaged in extreme heat.
Storage units with climate control maintain a constant temperature to ensure your items are protected, to include the following items:
Art and antiques, particularly wood furniture

Mattresses

Musical instruments

Electronics

Magazines and books

Important documents and files

Upholstered furniture
Improved Air Quality
Air quality varies vastly in storage units. Indoor climate controlled storage units offer optimum air quality, especially over a basic storage unit, which may or may not have any controlled air flow. Essentially, climate controlled storage facilities constantly circulate the air, which helps the air to remain clean.
Air quality is also essential for maintaining the quality of your documents or sensitive electronics,. Additionally, climate controlled units remove the need for you to open your unit, as the air circulation is constantly moving.
Protection from Dust and Debris
Temperature controlled self-storage units are sealed with insulated walls, roofs and floors. As a result, controlled units are less likely to be damaged by external elements, such as dirt, sand, debris, and minor flooding. Additionally, climate-controlled units are protected from insects or rodents which also can cause damage to your personal items.
Additionally, if your items are protected against sand, dust, dirt and other debris. They'll be in perfect condition when you are ready to remove them from storage. No need to dust or clean them off. Whether you store your items for a week or a year, you'll find your items exactly the way you left them.
Humidity Control
You must include the humidity variable with any climate control storage unit to safeguard your belongings. Humidity often times can be as damaging if not more so than temperature for all items you want to store, from furniture to documents. Excess moisture can permanently damage furniture and your special items. Units with humidity control will normally maintain relative humidity at 55% or less, eliminating the danger of damage from long-term exposure to the environment.
On the other hand, self-storage units without humidity control may remain damp during cooler seasons, which promotes mildew growth. Regardless of what you are storing, humidity control will protect your belongings from damage.
Morespace Climate Controlled Storage Units
Morespace offers a variety of climate and humidity controlled storage units to choose from, each with varying benefits depending on your storage needs.
Contact a member of our team to learn more.
See All Articles