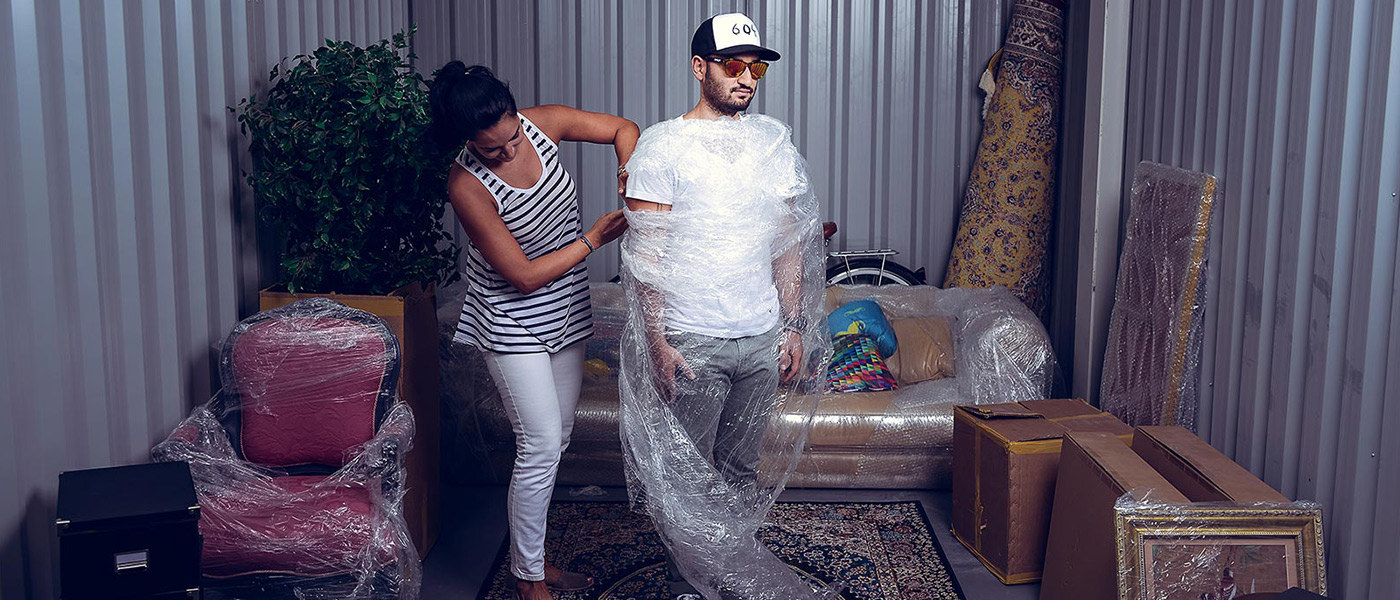 Although from the outside the topic of 'self-storage' may seem pretty dry – big cold rooms filled with furniture and the odd stock room – we've come across some weird and wonderful things behind our yellow doors.

As a general rule we're always looking to make sure that our storage locations are safe and user friendly, so oddities are welcome under our rooves so long as they don't affect our staff or other customers.  This means we have a short list of restricted items – some obvious (we think!) and some not so obvious…

1) ANIMALS – alive or dead!  You're thinking 'well that's a given' but it's on this list because we've been asked more than once to provide costs on a 'holiday unit' for pet dogs…

2) HUMANS – alive or dead!  Although some of our stores have 24/7 access, this doesn't mean we permit permanent residency inside our units.  It may be cheaper than rent these days – but our insurance people don't like it.

3) COMBUSTIBLE, FLAMMABLE, HAZARDOUS OR TOXIC MATERIALS – such materials are considered inherently dangerous and include: gasoline, compressed gas, propane tanks, kerosene, lamp and motor oil, acid, grease, corrosives, fertilizers, paint, cleaners, chemicals, narcotics, or hazardous, toxic or biological waste.  Asbestos or products which may contain asbestos are also not permitted – nor are fireworks or any other form of explosive.  Ask yourself 'if I add fire to this, will it have somewhat explosive and/or devastating repercussions?'.  If the answer is yes, it's a no to self-storing it!

4) RADIOACTIVE MATERIALS – only certain sites can legally store radioactive materials.  We've seen a steep decline in Superheroes storing with us since enforcing this rule, but that's a blessing in disguise.  Some of them are pretty lairy when they're angry.

5) STOLEN ITEMS/ILLEGAL GOODS – if you don't legally own it, you can't legally store it – on our premises or your own! 

6) FIREARMS/AMMUNITIONS – pretty self explanatory and obviously forbidden storage material !

7) PERISHABLE FOOD ITEMS – (this includes pet foods).  Canned foods are permitted but anything else is a strict no-no since it'll likely spoil and might attract pests. 

8) LIVE PLANTS – the climate inside a storage unit is in no way optimal for live plants - the lack of sunlight and water will cause your plants some serious distress (probably death, if we're honest).  But the main reason we don't allow living plants is because they too attract insects and vermin.

9) A SHOP – 'what do you mean, a shop?' we hear you ask, and we agree that this one is rather odd since you can't physically store a shop inside one of our units.  But we do not permit customers accessing your unit to purchase goods.  Moreover, we do not permit people working out of our storage units. 

10) CASH AND SECURITIES – this requires specialist storage in safe deposit boxes, either at home or in a designated centre!

These industry rules and regulations are in place to keep everyone safe, healthy and happy while operating within self-storage units.  While the list is pretty exhaustive, our advice is - if you're not sure, ask in store.  Our staff are always more than happy to talk you through any queries you may have.


Heard any stories about weird things found in storage?  Leave a comment below!
See All Articles